Here are the main contributors to BookPromotion.com, along with their respective specialties. If you need services, feel free to contact them directly.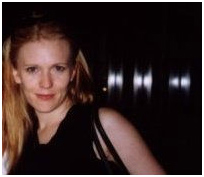 Lori Culwell, founder and president of Get Creative, has worked on some of the best-known websites in the world. She served as writer and content manager for several startups in San Francisco, a content strategist and usability specialist for US Web/CKS, where she consulted on sites for Apple Computer, Sega, Harley-Davidson, Mattel, and Sun Microsystems. In 2001, she began consulting for Johnson & Johnson, and has created two websites for them, including www.discovernursing.com, the # 1 ranked website on the nursing profession in the nation.  She is the author of five books, and is the SEO nerd of the group.
Lisa Hazen has more than 15 years experience in pretty much every angle of Web design. For eight years, she was the Web Director of chroniclebooks.com. There, she managed a database of more than 2,500 books on topics including design, cooking, popular culture, and children's books. She managed online sales (which increased 1000% during her tenure) and worked on integrated marketing plans for individual titles. Lisa also has written two books on user interface design and exemplary Web design.
Seven years ago, she founded her own Web design business, specializing in WordPress and Magento. Lisa has a trusted team of programmers she works with to code her sites. But she takes on pretty much everything else, including wireframing, design, site build, launch, search engine optimization, marketing, social media and more. Over her career, she has built more than 70 sites for a variety of clients, including best-selling authors and Oscar-winning musicians.
Lisa is who we would recommend if you're an author and you need a website.  Also, if you tell her you saw her here, she will give you a discount!
Rachel Thompson is the social media expert of the group.  Rachel Thompson aka RachelintheOC is a published author and social media consultant. Her two books, A Walk In The Snark and The Mancode: Exposed are both #1 Kindle bestsellers! When not writing, she helps authors and other professionals with branding and social media for her company, BadRedhead Media.
Rachel is who you should talk to if you have your stuff together and need someone to manage your social media.    She also teaches seminars and offers one-on-one audits and coaching, and she will probably also give you a discount if you say you found her here (and you ask nicely).  Rachel also likes Nutella, so you might want to bribe her with that.
Katherine Sears is the Chief Marketing Officer and co-founder of Booktrope Publishing. Prior to Booktrope, her background was primarily in technology and online marketing in both Seattle and California, working at companies such as NetApp, ADIC and Siemens. Her life-long love of books, and a desire to bring a new type of focus to marketing them, had her join forces with some other bookish folks to create Booktrope. She is the co-author of How to Market a Book and has served on the University of Washington's Digital Publishing Certificate Program advisory board. She has presented at many bookish events such as the Pacific Northwest Writers Association conference and the Northwest Bookfest.  If you have a book, go over and check out Booktrope!